The long months of summer are here, and we all need to distract ourselves from the heat. But far more terrifying than the heat is the impending doom of boredom. So, go ahead, for we have compiled a list here to spark your imagination and keep you busy. Pick and choose from the excellent collection of what to read this May 2021.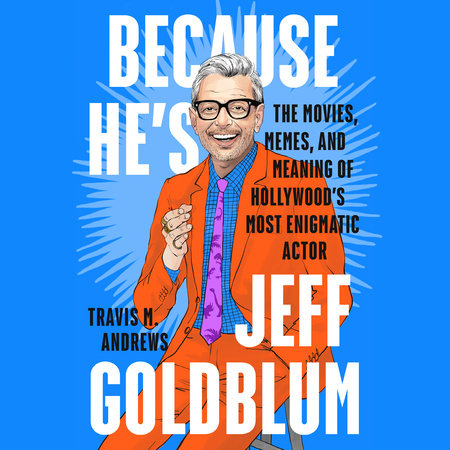 "Actor, pianist, husband, father, style icon, meme"- that's how one review states who exactly is Jeff Goldblum. Travis Andrews' biography is well-researched, yet written irreverently. He conducted with Goldblum's colleagues like director Philip Kaufman and actor Billy Crudup, among others. The book aims to not just be a biography of Jeff Goldblum, the Internet's evergreen apple-of-the-eye, but instead also tries to understand what goes into becoming popular in this new age of memes and dynamic pop culture. The book is already available for sale on sites like Amazon, having released on May 4th.
Seth Rogen is a Hollywood busybody- one of the writers of Superbad and Pineapple Express; one of the actors in The Interview, Steve Jobs, Kung Fu Panda and Green Hornet; and one of the producers of The Disaster Artist, Neighbors, and The Boys– and this is his autobiography. Probably one of the funniest people in the West, Rogen narrates his life story, beginning with his grandparents to his adventures in Los Angeles as an actor, writer, director and producer. The book is set to release on May 11th.
Keanu Reeves is the One True God- and not just of the internet. He looks and talks like Jesus, fights like Thor and charms like Krishna. There is probably nobody on Earth who hates him. And when his fans learnt he was working on a graphic novel, they immediately went BRZRK. Reeves' graphic novel focuses on an immortal demigod who has battled it out throughout history and now works for the US government. Co-written by Matt Kindt and illustrated by Ron Garney, the book will release as one full volume on May 26th.
John Green, best-known for his book The Fault In Our Stars, is back this May with an insightful collection of personal essays. The Anthropocene is the geological epoch we currently occupy. It started with the commencement of significant human impact on Earth's geology and ecosystems. Green reviews almost every significant human impact that happened during this period on planet Earth- from the QWERTY keyboard to Penguins of Madagascar, in his first non-fictional work. The book is set to be released on May 18th and should be added to your reading list if, one, you are a John Green fan, and two, you are up for some smartly-written philosophical meanderings on humankind and our impact on Earth.
ALS READ: Upcoming Malayalam Movies to Watch 2021
Most of us, who are familiar with the history of Europe know about Nazi Germany or Soviet Russia of the 1930s-40s. But how many of us have viewed that time from the perspective of the people who were just caught up in the act. They were not necessarily victims or instigators of the hate that would consume the entire world soon, but they just happened to be at the wrong place at a very wrong time. Mark T. Sullivan tries to capture the lives of one such family- German-descended Ukrainians who have to choose between the bears (Soviets) and the wolves (Nazis). Released on May 4th, the book is available to readers now on sites like Biblio.com and Amazon.
Greek myths and legends have always captivated different generations of other cultures. More often than not, the myths have been rebooted and rewritten into different media and inspired great works of literature. But at times, some crucial elements of the myths are ignored or forgotten. One such element is Ariadne. Minotaur and Theseus's legendary battle is well-known, but it was Ariadne, half-sister of Minotaur who aided Theseus in his fight against the half-bull/half-man. Jennifer Saint aims to retell the myth through Ariadne's lens- proving the woman a voice after centuries. A historical fiction narrative, the book was published on May 4th.
Andy Weir is best-known for his debut novel, The Martian, which was soon remade into a movie and became a huge success (both as a movie and book). Weir is now back with another science fiction novel Project Hail Mary. The plot focuses on a lone man in a spaceship far away from home. He is tasked with a mission to save Earth. However, the problem is that he can no longer remember what he is supposed to do. Already available for sail since May 4th, read this book not just for the thrills, but for the amazing universe it is set in.
Christina Lauren is a duo of writers who have over the years established a forte for writing teen fiction and romance novels. This summer, they are back with another romantic novel- with a twist. Instead of finding a soulmate, single mother Jess Davis (the protagonist, and a data scientist) is given one through GeneticAlly- an app that decides your new love through DNA.. Now she has to decide whether her app-generated soulmate is the one she wants. The book is set to release on May 18th.
In our list of 'What to read this May 2021', 'Local Woman Missing is the next one. An expert at brilliantly crafting thrills into prose, Mary Kubica's latest novel is Local Woman Missing. Set in an idyllic American small town, the peaceful community is shocked to its core after 3 people go missing one after another- two women and a six-year-old girl. Eleven years later, the girl returns, and her truth is something the town is not prepared for. The book comes out on May 18th, and is a must-read for those who enjoy gut-wrenchingly real thrillers.