Today we bring to you cool new beers to try this season in 2021. An old Egyptian saying capture our emotions quite well- "The mouth of a perfectly happy man is filled with beer". Summer and beer is the greatest combination there is- like Bonnie and Clyde. We think rather than having your regulars like Kingfisher, Budweiser, or Tuborg, you should give a try to some new beers in the market. There has been a micro-revolution going on in the brewery industry and there are a lot of new independent products and new flavors in the market.
If you are in for an experiment and are willing to try new varieties and flavors- here is a list of cool new beers to try this season in 2021-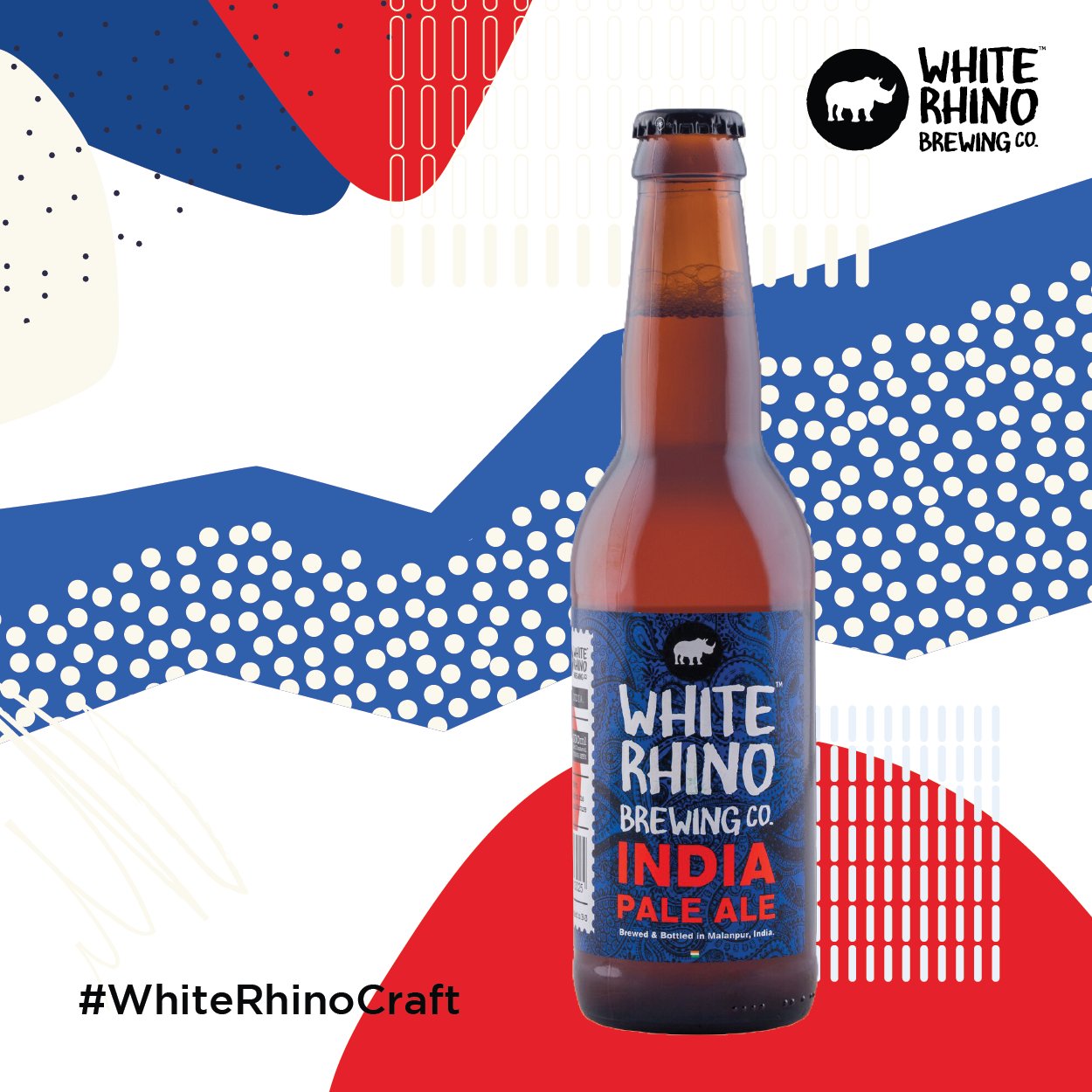 White Rhino, which claims to be India's oldest craft brewery, has been around since 2016. Located in Malanpur (in the Chambal Valley), the brewery caters to both domestic and international markets.
Brewed with imported ingredients-pale malt, English ale yeast and five types of American and European hops-White Rhino is amber coloured, pours with a white head and good carbonation, and is hazy in appearance. The beer is strong enough at 6.3% ABV (Alcohol by volume). It is both tasteful and balanced in flavor.
White Rhino also offers two other beers in India- Lager Beer and Belgian Style Wheat Beer.
Founded in 2018, Kati Patang is a relatively new entrant to the craft beer market in India. Brewed and bottled in Bhutan, all of its beers are made with pure Himalayan water. Snappy Wheat is one such variant that stands out. It's a light beer with only 4% ABV. Golden-hued in color, the beer's taste hints at lemon and spices like ginger, peppercorn, coriander and ginger- giving it a very refreshing yet spicy aftertaste.
Apart from Snappy Wheat, Kati Patang also offers two other variants, Zesty Amber and Saffron Lager, in Delhi, Haryana and Himachal Pradesh.
ALSO READ: Come! Join the Vegolution for your daily protein needs
The Goa Brewing Company has been around since 2017. They brew locally and source most of their ingredients from Goa. The brewery has been challenging industry standards since its conception by creating "non-conformist beers". Essentially, their beers do not follow the set recipes and are completely new and creative. A very good example is their Breakfast Cereal Stout. By using breakfast cereals like rice puffs, cornflakes, and oats as grain ingredients, not only does the beer invoke a sense of nostalgia in people who love their breakfast, but also attempts to ask you- when exactly is the right time to drink beer?
What's more? It also uses cocoa nibs and milk sugar for extra kicks to the creamy flavor. So, if you are looking for new ways to get drunk, this beer just might be the one you should try. But with a 4.5% ABV, you might need a lot of it to get drunk on this beer.
Apple Cyder Mead (Moonshine)
Moonshine is a company from Pune and was founded in 2018. It is not really a brewery- it's a Meadery, and claims to be India's first. Mead is usually stronger than beer and is created by fermenting honey and adding spices and fruits. Originally a drink for royalty, it is slowly making a comeback to the Indian market. It also happens to be gluten-free.
Moonshine Apple Cyder Mead is semi-dry mead that is bright yellow in color and has a sweet aroma. Just like the name suggests, it has apple added to it, which sourced from the highlands of Kashmir. The fermented honey used in this mead, just like in other variants offered by Moonshine, is procured directly from beekeepers instead of commercial sellers- hence ensuring very high quality. The ABV in this mead is 6.5%- which is strong enough to get you tipsy.
Available mostly around Maharashtra and Goa, Moonshine also offers mead variants like Traditional and Coffee meads, apart from seasonal variants which are not available all year round- Grilled Pineapple, Guava Chili, Chocolate Orange, Project X, Christmas Apple, etc.
Hefeweizen (Crafters)
Crafters started off with a brewery and attached taproom in Powai, Mumbai in 2018. The Hefeweizen is one of their most popular beers and is a certain "crowd-pleaser" according to them. The 'Hefe' is a German-inspired Weizenbier that uses wheat as the main grain. The aroma has a certain bubblegum scent to it and the flavor hints at spices like cloves. Apart from being flavorful, it has a 4.8% ABV, making it easy-to-drink.
Crafters also provides other variants like Pilsner, Cucumber Lager, Lemon Myrtle, and Marzen Lager. As of now, it is available only in Mumbai.