When you are at swiping your Insta reels every day, it's good to hear some encouraging voices and get some knowledgeable advice on your feed too. If you just need that little piece of advice that keeps you going, all you should do is follow these Instagramers who will help you build self-confidence, self-love, information, and knowledge about finance, the stock market, and more.
Best Inspirational Instagram Reels to follow
Shade Zahrai uploads simple tips and hacks that will help you change the way you approach life and situations. With 480k followers on Instagram, she makes a great impact on people's lives. Shade won the Career Creator of the year at Adweek and was featured on various news outlets such as NYTimes, Dailymail, and Yahoo finance.
Most of Shade's content on IG covers topics such as tips to deal with the workload, interview tips, ways to become more productive, reduce procrastination, upgrade your work performance, and ways to boost your confidence. Shade very passionately also talks about building more self-worth.
If you wanna watch something that gives you a chill vibe along with helping you with boosting your confidence or learning some tips to increase productivity at work then you should consider watching Shade and follow her for more of her content.
Kenz owns an ISO certified trainer platform for the stock market that gives one-on-one guidance to individuals for the stock market investment. He has over 6.42k subscribers on YouTube, and 21k followers on Instagram, and his tutoring page named Million Dots Edu on Instagram has over 45.1k subscribers.
On Kenz's Instagram profile, you will receive a good amount of information regarding the stock market. Kenz helps you build better information about the stock market and boost your confidence for investing in the stock market. Kenz talks about topics ranging from debts in the stock market, chart patterns in the stock market, and different start-ups in India and their realities. Kenz won the certificate of being the net trader for 60 days on a stock market website, which means that he can be trusted by you, to lead you into investing in the stock market.
Kenz also got featured in Hindustan Times, Daily Hunt, and Josh Talks for creating Million Dots Edu as a virtual ecosystem for stock traders in India. Kenz comes out to be an expert at Stock Market due to his and his startup's achievements.
So, if you want to invest in the stock market or know more about it, then you know exactly whose content to read on Instagram.
Looking for someone guidance regarding career and job-related queries? Then, watching Emily Durkam's reels and posts can be a good start for you. Emily is a career coach in Canada and a Campus Recruiter who helps people with interview hacks gives tips to stay happy and helps you format your resume.
Emily has over 208k people who follow her on Instagram. If you like to step out of your comfort zone to make things better in life then watching Emily's reels on "the art of saying no" and one on "most important questions to know/think about" is something you should look for. Emily's content on her profiles will keep you engaged and everything there is not just serious but you will smile along with Emily as she talks to you through her reels and videos.
Honestly, she also talks about mistakes she has made in her 20s and advises you to not repeat her mistakes and to learn from them. In one of those reels, she talked about how she kept her opinions to herself and did not speak up in a discussion, which she now regrets and does not want you to make the same mistake.
Say it weirdly, or amazingly she also has a reel on "hacks to stay happy" and one on "What to do when you are stressed overwork". These hacks will help you reduce stress, and make small changes in life that change the way you make routines for yourself and develop healthy habits.
A TEDx speaker, Deepak will help you develop and make your Instagram content more interesting and engaging. Along with being a co-founder at Career Keeda that helps people find a job using one-on-one consulting, Deepak will also help you know more about bitcoins, public speaking, and communication.
He is very keen on focusing his Instagram content on everything do with you, people in their 20s. Hence, his topics range from building self-confidence to developing skills of public speaking, tips to grow on Linkedin and Instagram. Deepak will also make you do things that help you grow even if that means encouraging you to break the walls of your limitations. Deepak also asks you to take risks in life, saying it's worth taking the risk as it will stand stronger facing your upcoming challenges.
When you scroll down on his profile, you will also find posts on COVID 19 related information. His posts will also lead you to websites where you can find information about beds, and oxygen with regards to COVID-19.
To make his content interesting, he also talks about some unknown facts about brands and apps like Nike and Zoom.
Do consider watching him on Instagram if his content interests you.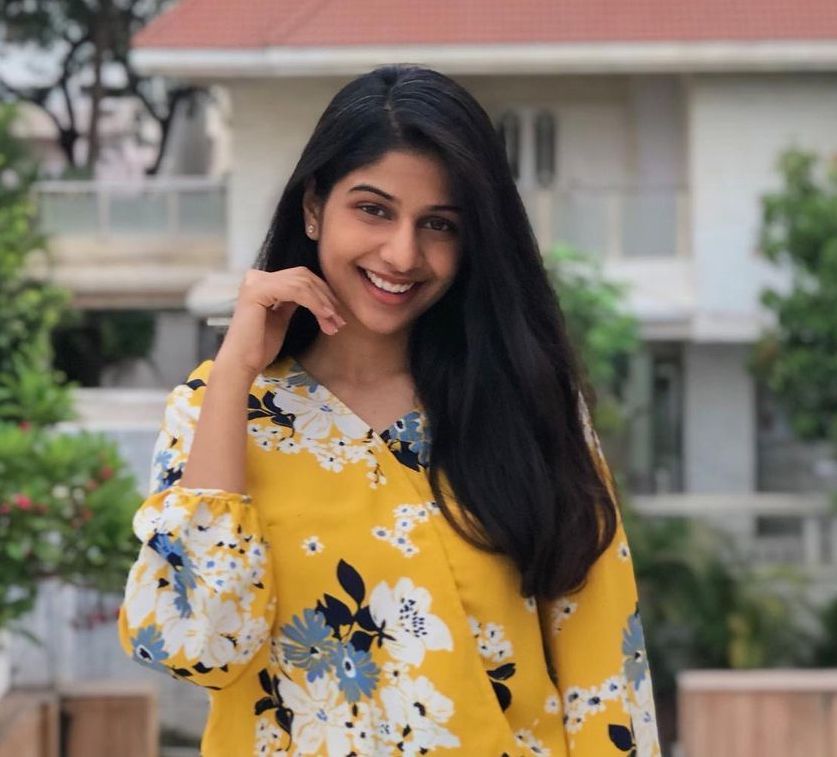 Anushka Rathod mainly talks about economics-related topics and will help you stay informed about finance and related topics. With 238k followers on Instagram, Anuska continues to favour her followers to choose what stock to invest in and keeps her followers updated about when is a good time to invest in what stock. One of the stock investments she talks about is Zomato on her profile.
She keeps her audience informed by including information about other countries and their economies. She recently talked about the economic crises in Lebanon. In one of her posts, she also talked about some startups that have grown and continue to make growth this year. Anushka also suggests other articles and topics for her followers to read and gain information from.
Being an ex-investment banker, Anushka has good knowledge about finance and banks that she now shared with the audience on her page. If you are interested in finance and banking then visit her page and see what she has to offer to you.
Lastly, all these Instagramers have a lot of information, motivation, and inspiration to offer you. Visit their pages and see what's helpful there for you.
ALSO READ: Best Instagram Pages You Should Follow