Today we bring to you the best cryptocurrency buying platforms in 2021. Elon Musk recently made his debut on Saturday Night Live. And as always, the Internet was keenly looking forward to his appearance- and not just for the memes this time. It was not even Tesla's stocks that were going to be affected as much as another important entity's- Dogecoin.
Dogecoin is a cryptocurrency by software engineers Billy Markus and Jackson Palmer, who decided to create it as a joke. Just like other cryptocurrencies-Bitcoin or Ethereum, Dogecoin is now something people are now scampering to buy and hoard. Dogecoin is going through its very dynamic cycle of peaks and falls like Bitcoin- and it's a good time to think about investing in cryptocurrencies. (At your own risk)
In India, there are multiple cryptocurrency exchange platforms catering to both heavy trading and small investments. Here is a list of platforms that could suit your needs.
WazirX is one of India's most reliable cryptocurrency exchanges. Apart from offering peer-to-peer transaction capabilities to its customers, the platform is capable of handling millions of transactions while scaling up to meet its rising user base. WazirX is available as a mobile app on Android and iOS mobile, and as Windows and Mac apps. It also boasts of a very fast KYC- the verification process is completed in a matter of hours after signing up. Launched in March 2018, the platform even launched its own cryptocurrency in 2020.
Even though it charges are among the lowest in the market (0.2 per cent as a maker and taker fee), it is known that it has faced some server issues during peak hours in the past. As such, it is advised that those who are only interested in small- time trading (and not heavy day-trading) should use this platform.
Link- https://wazirx.com/
CoinSwitch Kuber is another popular platform for cryptocurrency trading. It is safe, but more importantly user-friendly cryptocurrency trading platform. Here, users have access to the combined liquidity of India's leading cryptocurrency exchanges, which allows them to trade instantaneously, starting with amounts as small as ₹100. CoinSwitch Kuber has a simple user interface and a smooth user experience.
Even though there are no fees for depositing and withdrawing money from CoinSwitch Kuber, there are some hidden fees- for every transaction made on the platform, like when you buy a cryptocurrency, the company deducts 1-2 percent from the total cost of the transaction.
Link- https://coinswitch.co/
ALSO READ: Best Free Offline Games on Android 2021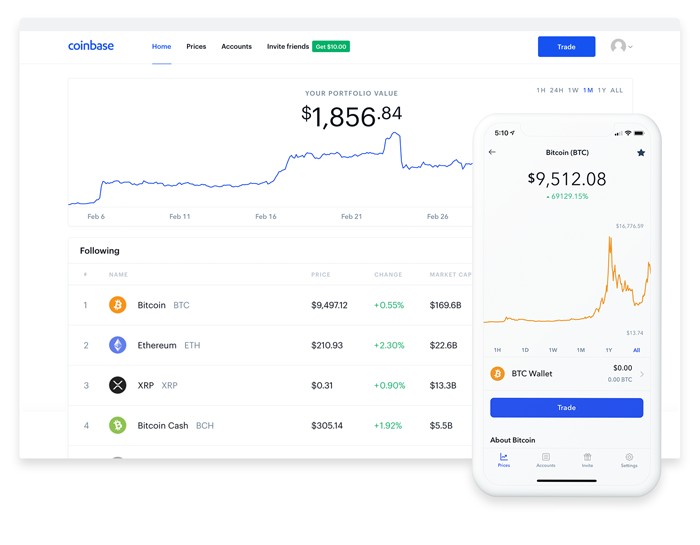 Based in the United States, CoinBase became available to Indian cryptocurrency traders recently. On every transaction, a 0.5 percent transaction fee is charged by Coinbase. When it comes to withdrawal fees, Coinbase charges a flat $0.55 fee plus up to 2.0% of the transaction value. However, they are totally worth the money they charge- they are a world-class crypto exchange with excellent service. You can even use Coinbase to move money and use your overseas debit and credit cards. Also, it is a perfect match for big investments and day trading.
Link- https://www.coinbase.com/
ZebPay is an Indian cryptocurrency exchange platform that has been around since 2014. Headquartered in Singapore, it was relaunched in Indian in 2020, with a heightened emphasis on protection and innovation. The platform is very user-friendly and clutter-free but offers limited cryptocurrency options. It also has very reasonable charges- 0.15 percent as maker fee and 0.25 percent as taker fee. The withdrawal charge is flat Rs. 7 per withdrawal. It has plans to launch a borrowing program in the near future.
Link- https://zebpay.com/in/
Based in Bengaluru, Unocoin claims to be the oldest cryptocurrency exchange platform from India. Available on the Web and as mobile applications on both Google Play and App Store, Unocoin boasts cold-storage security- offline storage addresses that hold traders' funds are created in a device that will never link to the internet in its lifetime. However, they also charge comparatively higher prices- apart from the 18 % government transaction fee, Unocoin also charges a 0.4 % maker fee and a 0.6 % taker fee.
Link- https://www.unocoin.com/in
CoinDCX is is a Singapore-based company that has more than 200 cryptos listed on the exchange. It claims it has more than 1 lakh active monthly users and a $ 40 million daily trade volume. CoinDCX charges a 0.1 percent takers fee and 0.1 percent makers fee. It was founded in 2018 by Sumit Gupta and Neerja Khandelwal(both IIT Bombay alumni). Last year, CoinDCX has raised Rs 100 crore in a Series B funding round that was led by Block.one.
Link- https://www.coindcx.com