From the best-selling titles to the lesser-known ones. From the genre-defining books to the path-breaking ones. It's really a herculean task to fit in all the books in one list. But we bring to you 50 books- out of all the millions of books you can read- that you should read before you die.
Harper Lee's novel To Kill a Mockingbird was published in 1960. It was immensely popular, having been translated into over 40 languages and selling over 30 million copies around the world. It won a Pulitzer Prize in 1961. The work was lauded for portraying a child's exposure to racism and discrimination in the American South in a compassionate manner.
The Great Gatsby is F. Scott Fitzgerald's third novel, published in 1925. The novel is set in Jazz Age New York and chronicles the sad story of Jay Gatsby, a self-made millionaire, and his pursuit of Daisy Buchanan, a wealthy young woman he adored as a child. Despite its failure upon publication, the novel is today regarded as a classic of American fiction and has been referred to as "the Great American Novel"
Gabriel García Márquez's novel One Hundred Years of Solitude was first published in 1967. In lush, creative writing that has come to define an entire genre known as "magical realism," this bestselling novel narrates the narrative of the Buendia family and chronicles the irreconcilable clash between the longing for seclusion and the need for affection.
Nineteen Eighty-Four is an unusual book among the 20th century's classic books that grows more disturbing as its futuristic torment becomes more apparent. George Orwell's horrific image of a totalitarian, bureaucratic world, as well as one poor stiff's effort to achieve individuality, was published in 1949.
The 1885 novel by Mark Twain, which criticizes the pre-Civil War South's institutionalized bigotry, is one of the most well-known works of American literature. Twain's account of a runaway youngster and an escaped slave's journey down the Mississippi encapsulates the essence of liberty.
The magical story of Santiago, an Andalusian shepherd kid who yearns to travel in search of a worldly treasure, is told in Paulo Coelho's masterwork The Alchemist. Santiago's quest will bring him to riches, unlike anything he could have imagined. Santiago's journey teaches us about the importance of listening to our hearts, identifying opportunities, and learning to read life's omens, and most importantly following our dreams.
Criminals take over after dark in Anthony Burgess' renowned nightmare picture of the future. Alex, a teen gang leader, speaks in marvelously imaginative lingo that reflects the ferocious intensity with which youngsters struggle against society. A Clockwork Orange is a terrifying narrative about good and evil, and the meaning of human freedom, that is both dazzling and subversive.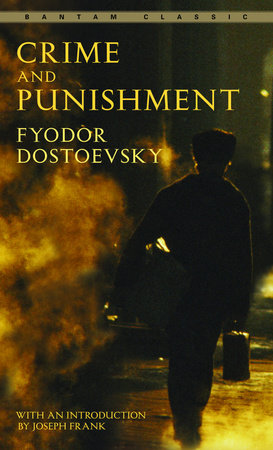 Raskolnikov, an impoverished and desperate former student, wanders the slums of St Petersburg and kills without remorse. He imagines himself as a great man fighting for a higher purpose than just following the rules of morality. However, Raskolnikov is chased by the increasing voice of his conscience as he engages in a perilous game of cat and mouse with a suspicious police detective. Raskolnikov is being hunted by his conscience, who is tightening the rope of his own guilt around his neck. Sonya, a dejected sex prostitute, is the only one who can provide hope.
The Diary of a Young Girl, generally known as The Diary of Anne Frank, is a journal written by Anne Frank, a Jewish adolescent, about her family's two years in hiding during the German occupation of the Netherlands during World War II (1942–44). The novel was initially published in 1947, two years after Anne's death in a concentration camp, and went on to become a war classic.
Don Quixote is regarded as one of the most well-known works in Western literature. Originally intended as a spoof of the long-popular chivalric romances, it depicts realistically what happens to an older knight who, bewildered by such romances, rides forth on his old horse Rocinante with his pragmatic squire, Sancho Panza, in search of adventure.
Dracula is a Gothic horror book by Irish author Bram Stoker published in 1897. The novel narrates the account of Count Dracula's attempt to relocate from Transylvania to England in order to obtain new blood and spread his undead curse, as well as the battle between Dracula and a small party of men and women commanded by Professor Abraham Van Helsing.
Great Expectations is a classic work of Victorian literature that is a coming-of-age story. It follows Pip, an orphan, as he grows up and develops his personality. From December 1, 1860, to August 1, 1861, the novel was serialized in Charles Dickens' weekly publication All the Year Round. Great Expectations is a tale of intrigue, unattainable love, and all the joys that money cannot buy.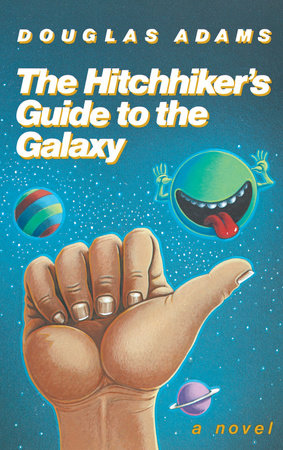 The Hitchhiker's Guide to the Galaxy is the first book of British writer Douglas Adams's extremely popular series of comedy science fiction books, published in 1979. The narrative features a hapless, deeply ordinary Englishman (Arthur Dent) who finds himself adrift in a realm defined by randomness and absurdity, mocking modern society with comedy and cynicism.
The prequel to The Lord of the Rings and a superb modern classic. Bilbo Baggins is a hobbit who lives a simple, uninterested life, rarely venturing beyond his kitchen or cellar. His happiness is shattered, however, when the wizard Gandalf and a band of dwarves appear on his doorstep one day to whisk him away on an adventure. They've devised a plan to raid Smaug the Magnificent's treasure hoard, which is guarded by a gigantic and ferocious dragon. Bilbo grudgingly accepts their quest, unaware that he will encounter a magical ring as well as a terrifying creature known as Gollum on his way to the Lonely Mountain.
Yann Martel's fantasy adventure novel Life of Pi was published in 2001. From a young age, the protagonist, Piscine Molitor "Pi" Patel, a Tamil kid from Pondicherry, investigates themes of spirituality and practicality. He survives a shipwreck in the Pacific Ocean for 227 days while stranded on a boat with a Bengal tiger named Richard Parker.
The Lord of the Rings is the saga of a group of sometimes reluctant heroes who set forth to save their world from consummate evil. Its many worlds and creatures were drawn from Tolkien's extensive knowledge of philology and folklore. It was published in three parts as The Fellowship of the Ring (1954), The Two Towers (1955), and The Return of the King (1955).
A powerful love story with a delightful comedy. In their youth, Florentino Ariza and Fermina Daza fall passionately in love. When Fermina eventually chooses to marry a wealthy, well-born doctor, Florentino is devastated, but he is a romantic. As he rises in his business career he whiles away the years in 622 affairs—yet he reserves his heart for Fermina. Her husband dies at last, and Florentino purposefully attends the funeral.
When Gregor Samsa awoke one morning from a nightmare, he found himself changed into a nasty vermin in his bed. Thus starts The Metamorphosis, widely regarded as one of the twentieth century's major masterpieces of fiction. The Metamorphosis is a book about Gregor Samsa, a traveling salesman who wakes up one day to find that he has metamorphosed into an insect. The Metamorphosis is a work on alienation, disillusionment, and existentialism, among other things.
E.M. Forster's novel A Passage to India was published in 1924 and is considered one of the author's best works. The novel explores racism and colonialism, as well as a concept that Forster explored in many of his previous writings, namely the necessity to maintain both physical and mental connection to the soil.
Jane Austen's romance book Pride and Prejudice was published anonymously in three volumes in 1813. It centres on the stormy relationship between Elizabeth Bennet, the daughter of a country gentleman, and Fitzwilliam Darcy, a rich aristocratic landowner. It is classic English literature written with biting humour and great character portrayal.
ALSO READ: Popular Young Adults Books of 2021
Shakespeare created a harsh universe in Romeo and Juliet in which two young people fall in love. It's not only that their families don't like one other; the Montagues and the Capulets have a blood hatred. This wonderful play has become the classic story of young love.
Herman Melville's novel Moby Dick was first published in London in October 1851 as The Whale, and then in New York City a month later as Moby-Dick; or, The Whale. Melville's magnum masterpiece, Moby Dick, is widely regarded as one of the finest American novels.
Randle Patrick McMurphy, a loud, brawling, fun-loving rebel who swaggers into the world of a mental hospital and takes over, is Ken Kesey's hero in this famous novel. McMurphy, a passionate, life-affirming fighter, rallies the other patients around him by questioning Nurse Ratched's tyranny.
Catch-22 is a satirical war novel by American author Joseph Heller. It employs a unique non-chronological third-person omniscient storytelling style that describes events from the perspectives of various persons. Because the tales aren't in chronological order, the timeline moves along with the plot.
Salman Rushdie's novel Midnight's Children was published in 1981 and it depicts India's passage from British colonial control to independence, as well as the country's split. It's thought to be a work of postcolonial, postmodern, and magical realism literature. Saleem Sinai, the main character, tells the story, which is situated in the background of true historical events.
Dumas' epic narrative of agony and retribution, which was inspired by a real-life example of wrongful imprisonment, was a major hit when it came out. Edmond Dantes is imprisoned in a grim fortress, accused of a crime he did not commit. There, he learns about a vast treasure hoard hidden on the Isle of Monte Cristo, and he vows not only to flee but also to retrieve the treasure and use it to arrange the assassination of the three men who imprisoned him.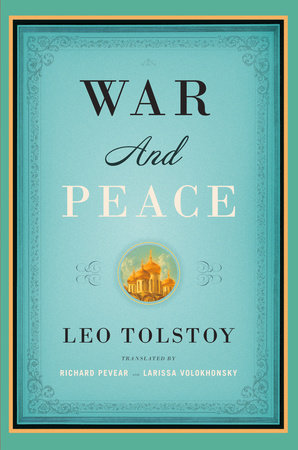 Napoleon's invasion of Russia in 1812 is the central theme of War and Peace, which follows three of literature's most well-known characters: Pierre Bezukhov, an illegitimate son of a count who is struggling for his inheritance and searching for spiritual satisfaction; Prince Andrei Bolkonsky, who abandons his family to fight Napoleon; and Natasha Rostov, a lovely young noblewoman who attracts both men.
A Wrinkle in Time is the first novel in Madeleine L'Engle's classic Time Quintet, and it won the Newbery Medal in 1963.

A strange guest arrives at the Murry house on this chaotic night, inviting Meg, her brother Charles Wallace, and their friend Calvin O'Keefe on a most perilous and spectacular adventure—one that will endanger their lives and our universe.
ALSO READ: Popular Books to Read this Summer | 2021
Emily Bront's novel Wuthering Heights was published under the alias Ellis Bell in 1847. It is about the Earnshaws and the Lintons, two landed gentry families dwelling on the West Yorkshire moors, and their tumultuous interactions with Earnshaw's adopted son, Heathcliff. Romanticism and Gothic novels impacted it.
Lemony Snicket's A Series of Unfortunate Events is a series of thirteen children's books authored by American novelist Daniel Handler. Violet, Klaus, and Sunny Baudelaire lead tumultuous lives throughout the books. Following their parents' deaths in a fire, the children are entrusted in the care of Count Olaf, a malevolent relative who tries to take their inheritance
Suketu Mehta gives us a look at this magnificent metropolis. He takes us into the criminal underground of warring Muslim and Hindu gangs, follows the lives of a bar dancer who was bred in poverty and abuse, opens the door to the inner sanctums of Bollywood, and delves into the lives of numerous villagers who come in search of a better life.
Vladimir Nabokov, a Russian-American novelist, wrote Lolita in 1955. The protagonist, a middle-aged literature professor who goes by the pseudonym Humbert Humbert, is enamoured with a 12-year-old girl named Dolores Haze. Many authors consider it the greatest work of the 20th century.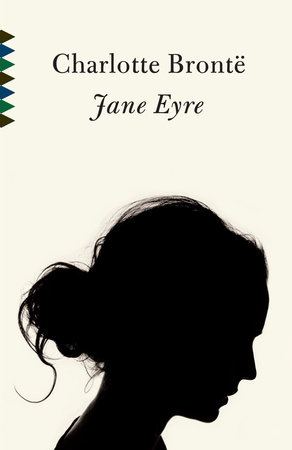 The novel incorporates aspects of social criticism and a strong sense of Christian morality at its foundation, and it is widely regarded as ahead of its time due to Jane's independent character and the novel's treatment of issues such as class, sexuality, religion, and feminism. It is one of the most well-known romantic books of all time, alongside Jane Austen's Pride and Prejudice.
The Hunger Games is a 2008 dystopian novel. It is written in the voice of 16-year-old Katniss Everdeen, who lives in the future, post-apocalyptic nation of Panem in North America. The Capitol, a modern metropolis, wields political power over the rest of the country. The Hunger Games is an annual event in which one boy and one girl between the ages of 12 and 18 are chosen by lottery from each of the twelve districts surrounding the Capitol to engage in a televised battle royale to the death.
The Kite Runner transports readers to Afghanistan during a tense and essential moment of change and disaster, telling the vivid and sad narrative of an unexpected friendship between a privileged boy and the son of his father's servant, caught in the terrible sweep of history.
The books follow the adventures of Harry Potter, a young wizard, and his companions Hermione Granger and Ron Weasley, who are all students at Hogwarts School of Witchcraft and Wizardry. The major plot is upon Harry's battle with Lord Voldemort, an evil wizard who wants to become immortal, topple the Ministry of Magic, and conquer all wizards and Muggles.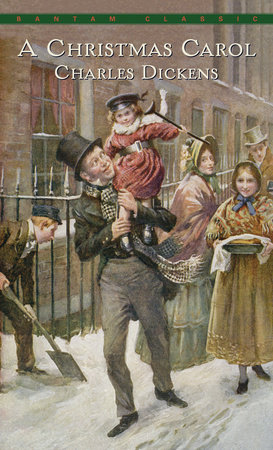 Ebenezer Scrooge, an elderly miser, is visited by the ghost of his old business partner Jacob Marley, as well as the spirits of Christmas Past, Present, and Yet to Come in A Christmas Carol. Scrooge is converted into a nicer, gentler guy after their visits.
The novel is set in a Puritan New England town. Hester Prynne, the main character, is a young lady who has given birth to a child out of wedlock. Hester believes she is a widow, but her husband, Roger Chillingworth, arrives in New England alive and well, hiding his true identity. As a punishment for her adultery, he discovers his wife wearing the scarlet letter 'A' on her dress. Chillingworth becomes obsessed with figuring out who her boyfriend is after Hester refuses to name him.
The modern classic by Arundhati Roy is a compelling family narrative, a forbidden love story, and a piercing political drama all rolled into one. Estha and Rahel, seven years old, had their world turned upside down by the arrival of their lovely baby cousin, Sophie. It is an occurrence that results in an illegal relationship and unintentional and intentional disasters, exposing "big things [that] lie unsaid" in a country.
Rebecca is a Gothic novel by English novelist Daphne du Maurier, published in 1938. The novel follows an unidentified young woman who marries a wealthy widower in the heat of a moment, only to realize that he and his family are plagued by the memories of his late first wife, the title character.
A hilarious, often heartbreaking tale of boy meets girl with a twist: what if one of them couldn't stop slipping in and out of time? This debut novel is highly creative and innovative, raising questions about life, love, and the influence of time on relationships.
Travels into Several Remote Nations of the World, a four-part satirical work by Anglo-Irish author Jonathan Swift, published anonymously in 1726 as Gulliver's Travels. It was one of the novels that gave birth to the novel form, despite the fact that it did not yet have the genre's principles as an organizational tool. Gulliver's Travels is a spoof of the popular travel storey of the day, combining adventure with vicious sarcasm, ridiculing English society and politics of the day.
The Girl with the Dragon Tattoo is a satisfyingly complicated and atmospheric thriller that mixes murder mystery, family saga, love narrative, and financial intrigue into one satisfyingly complicated and atmospheric thriller. It is the first book of the Millenium series.
The Adventures of Tom Sawyer, first published in 1876, is a children's adventure narrative; nevertheless, it is also a story of a young boy's development into a young man. In some senses, it's a bildungsroman, a story about a young protagonist's moral, psychological, and intellectual growth. Twain did not fully develop Tom in this novel, hence it is not a true bildungsroman.
Mary Shelley's novel Frankenstein was first published in 1818. The book portrays the narrative of Victor Frankenstein, a young scientist who, in an unusual scientific experiment, creates a sentient creature. Shelley began writing the narrative when she was 18 years old, and the first version was published anonymously on January 1, 1818, when she was 20 years old, in London.
Jane Austen's fourth novel, Emma, was released in three volumes in 1815. The story is set in the early nineteenth century in Highbury, England, and follows Emma Woodhouse, a clever young woman whose misplaced faith in her matchmaking abilities leads to a series of romantic disasters.
The Japanese believe that everyone has an ikigai, or a purpose to get out of bed every day. Finding it, according to the citizens of Okinawa, Japan's largest island and home to the world's longest-living population, is the key to a longer and more satisfying life. This book will provide you the life-changing tools to uncover your personal ikigai. It is both inspiring and soothing.
Khaled Hosseini's novel A Thousand Splendid Suns was published in 2007. After a family tragedy, an illegitimate youngster from Herat is forced to marry a shoemaker from Kabul. Laila, who was born a generation later, has a comparatively affluent existence, but when a similar tragedy compels her to accept Mariam's husband's marriage proposal, her life connects with Mariam's. Female characters and their responsibilities in current Afghan society are the subjects of this tale.
At its heart, Vikram Seth's work is a love story about Lata's—and her mother, Mrs. Rupa Mehra's—attempts to locate a suitable suitor for Lata, whether via love or strict maternal judgment. This captivating narrative, set in the early 1950s in a newly independent India battling through a period of crisis, immerses us in the wonderfully imagined world of four huge extended families and spins a compelling story about their lives and loves.
The book that has received enduring popularity finds a place in our list of 50 Books to read before you die. Atlas Shrugged delves into a number of philosophical issues that Ayn Rand would later expand into Objectivism. It does so by expressing Rand's support for a reason, individuality, and capitalism, as well as depicting the shortcomings of political coercion.